The growth of technology companies benefits the office rental market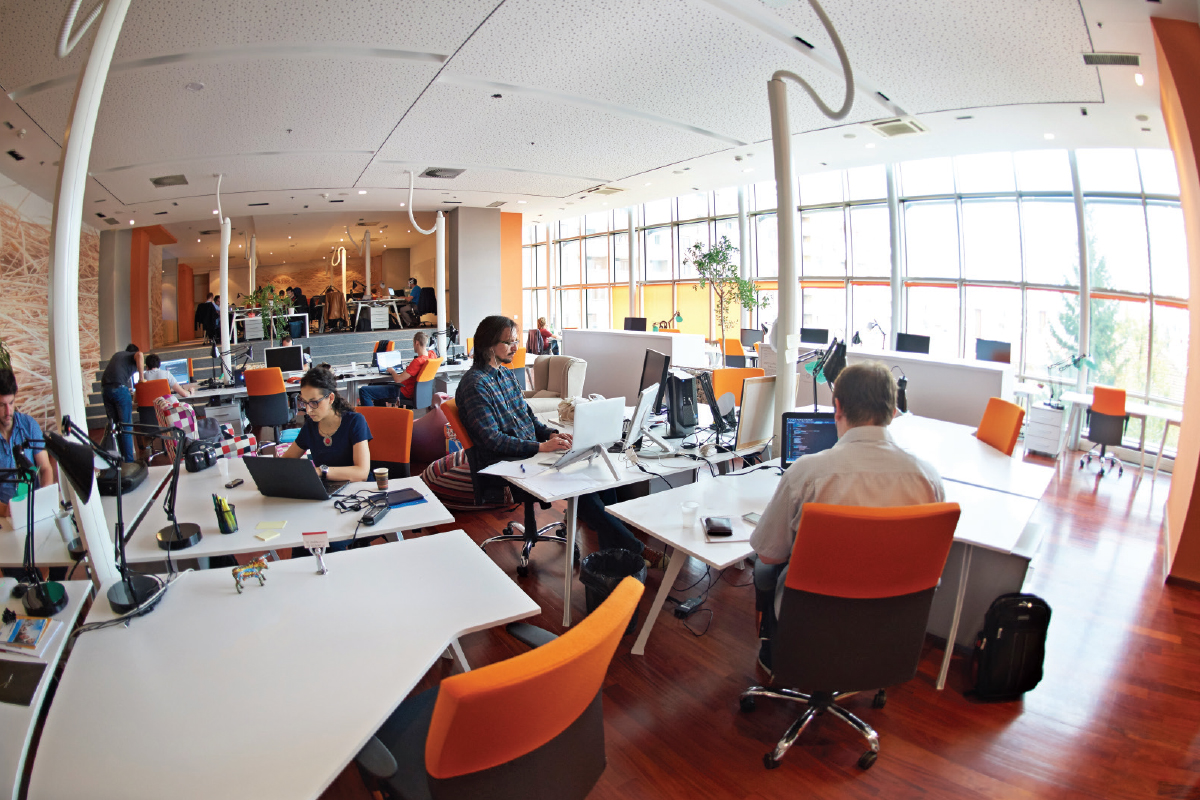 While the pandemic has forced many businesses to shut down, tech companies have thrived over the past two years with movement control orders and their various iterations. This bodes well for the office rental market.
According to JLL Property Services (Malaysia) Sdn Bhd and Knight Frank Malaysia, tech companies have mostly occupied offices on the outskirts of Kuala Lumpur.
"Tech companies are largely located in the area we call KL Fringe. However, they are scattered in a variety of buildings. Thus, the occupancy rates of these buildings can vary considerably", explains YY Lau, country manager of JLL.
"In general, these buildings tend to have occupancy rates of 70% to 90% or more. JLL's office leasing advisory team has helped various technology companies establish offices or expand their presence in these areas. »
Teh Young Khean, executive director of business services at Knight Frank Malaysia, agrees. "Based on our observations, most notable technology companies such as Google, SAP, Lazada, Shopee, Samsung, Klook and Alibaba operate from KL Fringe, in sub-locations such as KL Sentral, Bangsar, Mid Valley City, KL Eco City and Bangsar South.
He adds that these locations offer benefits such as good connectivity via roads and public transport; proximity to populated residential areas where the majority of the talent pool resides; being strategically located between the city of Kuala Lumpur and Selangor, thus allowing shorter journeys; competitive or attractive rental formulas; a greater concentration of buildings with Super Multimedia Corridor (MSC) status; and many amenities and restaurants.
"There is no ventilation just for technology occupants. However, in 4Q2021, KL Fringe had an average rental rate of RM5.60 psf per month with an estimated average occupancy rate of 86.4%," says Teh.
The growth of e-commerce and other forms of online services has seen tech companies increase their demand for office space, with low rental rates and a great choice of office space – and they've been a boon for the office rental market.
"The demand for office space among technology companies has been resilient as we at JLL have observed that this industry has grown exponentially amid the pandemic. These businesses are taking advantage of low rental rates to expand into prime properties. We also note that throughout 2021, the technology sector has been a key driver of demand in the rental market," Lau says.
"Despite the current trend of digital transformation and companies increasingly allowing remote working, physical offices are still in demand as they remain an important aspect of working, being spaces where employers can interact with their employees, maintaining the corporate culture and adding a social aspect to working. Additionally, given the huge incoming supply, we expect rental rates to be generally attractive over the next few years," he adds. she.
According to Teh, the e-commerce boom has accelerated the demand for office and industrial space. "In line with the government's objective to achieve a contribution of the digital economy to GDP of at least 25.5% by 2025 and to become a technologically advanced and digitally-driven nation and the regional leader in digital economy by 2030 – as outlined in the MyDigital initiative – we expect this growing sector to continue to be active.
"The main occupants of the office market in the Klang Valley have traditionally been players in the oil and gas sector as well as players in the financial sector. It is gratifying to note that technology companies are beginning to take up space as a key source of demand.
Specific requirements
Technology companies have special requirements when it comes to renting office space for their operations. Among the criteria observed by the two real estate experts is the proximity to amenities, public transport and restaurants. However, some must-have or good-to-have requirements were also observed.
"Typically, during the site assessment and assessment phase, technology companies are likely to consider buildings in cyber cities and MSC Cyber ​​Centers over other buildings. Established MSC cyber centers or cyber cities include Mid Valley City, KL Sentral, Bangsar South, Bandar Sunway and Bandar Utama," says Teh, who adds that MSC Malaysia has been renamed Malaysia Digital.
Lau agrees with Teh that building MSC status is an important requirement. She adds that more specific needs include utility rooms large enough to store multiple server racks and equipped with high-speed internet, dual power supplies in the event of a power outage, 24-hour air conditioning, or flexible air conditioning schedules and raised floors. so that the wiring can be hidden underneath.
Teh says security is also a must for tech companies. "Buildings with good security features are in high demand as these companies work with confidential and valuable information. Besides the usual manned security system, features such as turnstiles, destination-controlled elevators, and contactless or facial recognition systems are part of the security features in most busy buildings.
He adds that other requirements include the availability of a co-working option for the flexibility to scale up or down as a temporary solution; that the space is fully furnished and ready to move into; facilities such as meeting rooms for public meetings or training; and space in the building infrastructure for a separate emergency generator.
Lau points out that if the building is located far away or has limited amenities, then the consideration would be whether the building can have a cafe or booth in the lobby, a canteen or other F&B offerings, and a gym.
As for how much space tech companies typically take up, experts say it depends on what they need the space for.
"Tech companies in Malaysia have varying space requirements – it really depends on the size of their operations in the country. market, they would have smaller space requirements, such as only requiring half a floor," Lau explains.
Teh says, "Based on our observations, notable giant tech companies such as Google, Shopee, Grab, and IBM have a large presence in the Klang Valley, each occupying over 50,000 square feet. Depending on buildings and sub-locations, rental rates may vary from one technology company to another. Based on our observations, the rental range is RM5 to RM9 psf per month.
According to Lau, various factors determine rental rates. "JLL's research and database, Real Estate Intelligence Services (REIS), shows that technology companies are widely located in KL Sentral, KL Eco City, Mid Valley City and Bangsar South. They are scattered across a variety of buildings and developments… Although more detailed rental information is available in our REIS, in general buildings in these locations command rents between RM6 and RM8 psf per month.
"At the same time, it is important to note that rental rates can vary considerably depending on the level of need; owners' willingness to negotiate; building occupancy, age and quality; and specific tenant needs such as additional wiring work," she adds.
In the future, technology companies are expected to grow and therefore will need more office space.
"While JLL closely monitors the office market continuously, our research shows that the office market specifically targeting technology companies should remain healthy as the sector continues to perform well," Lau said.
Teh agrees, saying, "Tech companies such as e-commerce platforms will continue to grow as public participation in these companies increases. Support for businesses such as call centers and customer service centers will also be boosted by their growth.
Other types of technology companies such as fintech companies, digital banks, e-wallet platforms and software developers will also have growth potential in the future and Knight Frank Malaysia expects that 'they are developing,' he adds. "Other sectors such as logistics and data centers could also benefit as they are part of the ecosystem that allows technology companies to grow."