Taylor Swift tickets hit resale markets with skyrocketing prices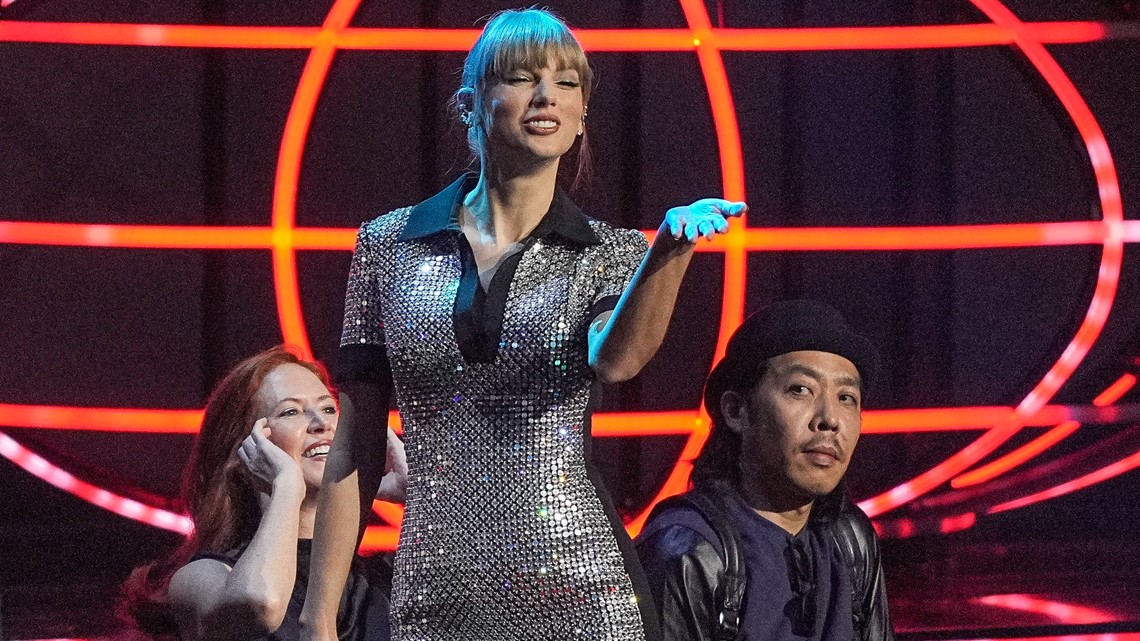 The "Eras" tour is the singer's first tour in five years, resulting in an overwhelming demand for tickets.
WASHINGTON — Taylor Swift continues to break the internet.
A day after Ticketmaster saw "historically unprecedented demand" for the singer's "Eras" tour, tickets hit resale markets with abnormally high price tags.
Tickets went on sale on popular resale site Stubhub on Wednesday, giving fans another way to secure a spot at one of Swift's 52 shows. Front-row tickets to Swift's concert at Mercedes-Benz Stadium in Atlanta, Georgia on April 30 are up to $28,350 each on the resale site StubHub.
The cheapest ticket for this show was $269.
The shocking resale ticket prices are not unique to the Atlanta show, but rather a trend across the 52 concert dates. The "Eras" tour is the singer's first tour since 2018, resulting in overwhelming demand for tickets.
On Tuesday, ticket companies said millions turned up for the 'Verified Fan' presale – fans had previously pre-registered for a chance to get a code to get in to buy tickets. Soon after the sale began, fans ran into some trouble.
'Ticketmaster' topped Twitter's trending list on Tuesday morning and signals the site was having issues doped on DownDetector. For the rescheduled Capital One cardholder presale on Wednesday, Ticketmaster saw another spike on DownDetector.
Fans will have one more chance to purchase tickets through Ticketmaster during the official sale on Friday, November 18.
The "Eras" tour is billed as a journey through Swift's musical career. The singer has released several albums since, including her latest, "Midnights," which made her the first artist in history to claim the top 10 spots on the Billboard Hot 100 chart.
RELATED: Ticketmaster 'Urgently Working to Fix' Issues During Taylor Swift Presale
RELATED: 2023 Grammy Nominations: List of Nominees