Powell pivots again and markets look set for more losses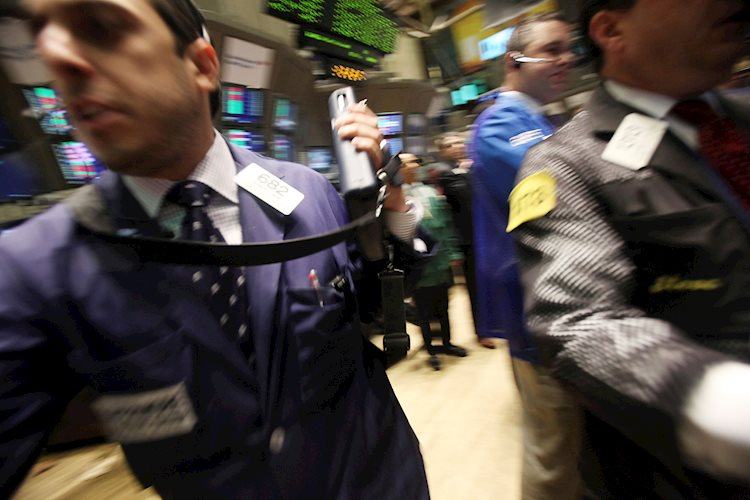 Jackson Hole revives hawks and bears, so stocks fall.
Bitcoin is also suffering as risk appetite turns sour.
The week ahead is set for more volatility as bond markets revalue and the curve flattens again.
The week finally had its finale with a hawkish Jackson Hole on Friday, culminating in a poor week of data on almost every bar ahead of possibly inflation. Global PMIs trended south as economies appear to be headed straight into recession. The PMI debacle spread like a virus, with Australia spreading to the UK, Europe and then the US. Europe has started to reassess rate hikes as more ECB members have turned hawkish and now 75 basis points could be the tone for the next ECB meeting. Despite this, the euro was still unpopular due to the energy situation in Europe. Electricity and gas prices in Europe have continued to climb due to the ongoing ramifications of the Russian invasion of Ukraine. This put additional pressure on EU inflation projections and thus caused the hawkish tilt of ECB members. Sovereign bond yield spreads continued to widen in Europe between the core (Germany, France) and the periphery (Italy, Greece). Not yet critical but worth keeping an eye on. This was the source of the euro's near collapse during the GFC. This time, the ECB has pledged to intervene if the spread gets too wide, so the market is likely to test it at some point. Meanwhile, the Bank of Japan continues to keep rates low and the yen remains under pressure as the dollar/yen is still above 137. Asia appears to be embarking on monetary easing as the rest of the developed world is getting tighter. China is increasingly turning to monetary and fiscal stimulus to deal with a growing real estate crisis that could explode into another GFC event.
In the meantime, back to the current week and Powell's description of a need for "below-trend" growth. Ned Davis has some interesting research that shows us that below-trend growth with inflation means stocks underperform.
In his speech yesterday, Powell said tackling inflation will require a "prolonged period of below-trend growth." High inflation and below-potential growth have always been a bad combination for stocks. 1/2 @NDR_Research pic.twitter.com/yQkkfMw6GQ

— Rob Anderson (@robanderson_stl) August 27, 2022
The main catch to take if you excuse the language, from Jackson Hole is this. Powell had all summer to write down exactly what he wanted to say. These were not off-the-cuff remarks. He knew exactly what he wanted to do to stock prices by quoting Volcker and saying he was hurting ahead. He needed to make sense of stock valuations again and he thought long and hard about what to do to say that. These remarks are therefore much more important than improvised interviews, leaks, etc. This was designed well in advance to have the desired effect of tightening financial conditions.
week ahead
After Friday's repricing of risk assets and equities, we can expect it to continue following next week. Remember we are getting a good QT from the Fed this week as the amount is rising and banks' reserves can no longer compensate for this. Added to this will be the thoughts of the weekend from longer-term institutional players who have digested Jackson Hole and are beginning to change portfolios accordingly. This will likely be a quarterly event, which will mean big moving markets, so best to be prepared. The VIX rose sharply on Friday as stocks sold off, but bond market volatility (MOVE) remains flat, so this could be the next event to drag stocks lower.
Profit week ahead
Earnings season is now well past its sell-by date and partly explains the rally in equities. The earnings season was good, much better than expected with profit margins up.
This week we have more Best Buy, Big Lots, and select Lululemon Consumer Discretionary retailers.
SPY Forecast
A perfect miss then at the 200-day moving average now brings $401 back into sight as next major support. Staying below $417, however, means we eventually need to reach a new low for this leg, which means pulling back $362. Move back above $417 and the 200-day moving average becomes the target.
SPY every day
Economic releases