Gold Markets Continue to Look Strong as We Cross Resistance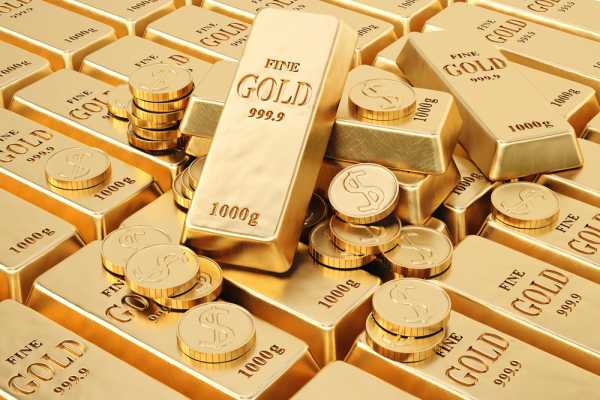 Gold markets surged higher past the crucial $1835 level, an area that has been an important resistance before. That being said, the market seems to be trying to keep the overall upward pressure going, especially as the bond market continues to cause a lot of headaches for traders around the world. Now that we are breaking above the $1835 level, it is very likely that we can turn towards the $1850 level. That being said, I would expect some volatility, but that's normal with the gold market. Quite frankly, the market will continue to take inspiration from the bond market as usual, because the bond market drives most things. Ultimately, I think this market probably continues to rise.
Gold Price Predictions Video 20.01.22
If we break below the $1820 level, I think we could then turn towards the $1800 level, where the 200-day EMA is located. That being said, it was a major breakthrough and I think there will be a lot of follow up. Whether or not we go straight into the air is a completely different matter, but at this point I would definitely not be betting against the gold market. Gold tends to be very volatile, very choppy, then suddenly take off, which is exactly what we see here. Until something changes quite drastically, I have no interest in shorting this market and believe it will eventually move much higher. With inflation soaring, it makes sense for many former traders to pile into gold as well.