Further selling likely as corporate profits are at risk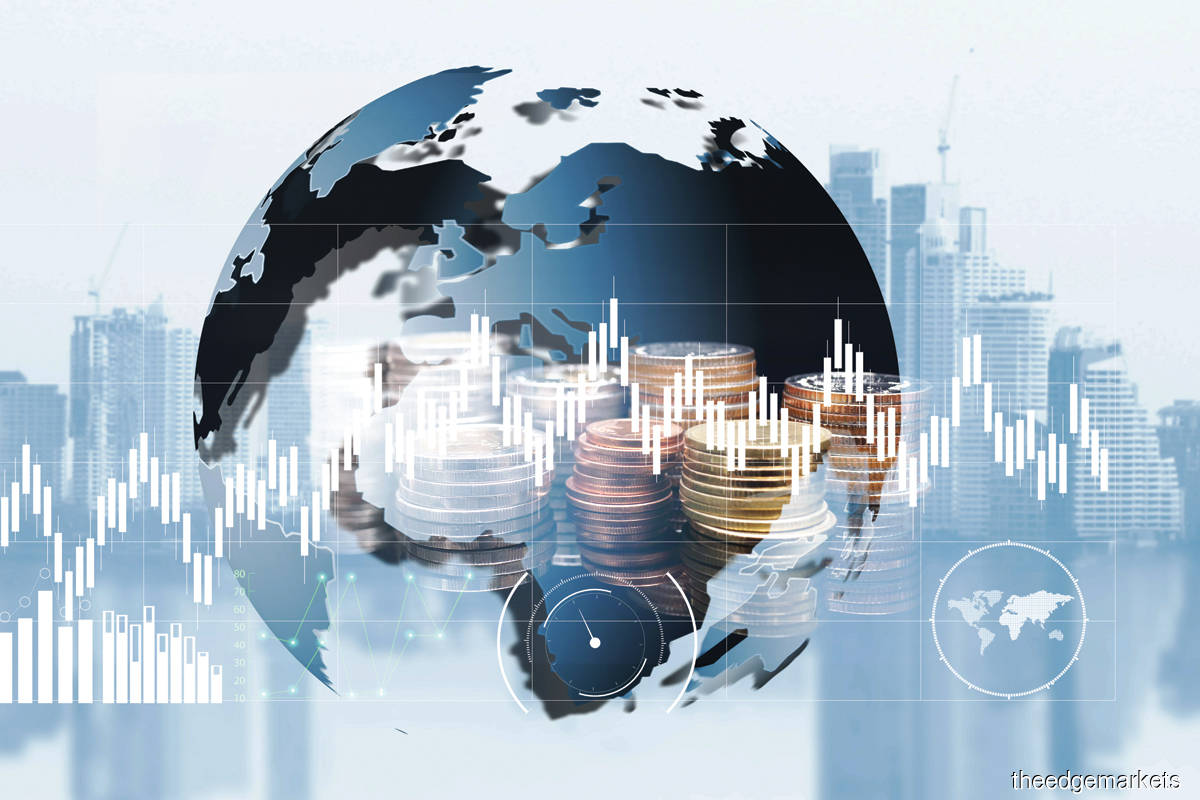 SINCE hitting recent lows in mid-June during oversized US rate hikes to rein in high inflation, all three major US indices have rebounded strongly, with the tech-heavy Nasdaq leading the pack. (+19%), while the Dow Jones and the S&P 500 gained 9.8% and 13.3% respectively.
In line with the global rally, Bursa Malaysia's FBM KLCI added 6.8% to close at 1,507.71 points last Thursday, from a recent low of 1,411.32 points on July 13.
Even so, heads of research houses The Edge spoke to say corporate earnings remain a major risk, not to mention the ongoing Russian-Ukrainian war, high commodity prices and the latest tensions in the Taiwan Strait.
Will global markets see another sell-off?
"Unfortunately, yes, because there is always volatility in the US markets. The US Federal Reserve is trying to manage expectations and create a soft landing, but it's hard work. Personally, I don't think U.S. markets have bottomed again. It will be volatile but the degree of volatility will be less," Kenny Yee, head of research at Rakuten Trade told The Edge.
Loui Low, head of research at Malacca Securities, says more economic data is needed before concluding that the market has bottomed out.
"It depends on the next few quarters, and we could see some further selling in regional markets. For now, markets are being driven by the outlook for the US FOMC (Federal Open Market Committee) meeting, which is slightly less hawkish. We need to see the GDP (gross domestic product) numbers for the next quarter before we can decide if the market has bottomed out.
"The next selloff could be the final selloff, so we can call it a bottom. Maybe by then there will be better opportunities and a better entry level for investors," Low says.
"In terms of raising rates, there is not much more the United States can do. Inflation will continue to remain high. I don't know if it will drop this month. As far as natural gas and crude oil prices are concerned, we should see high numbers and this will certainly reduce corporate profits," he adds.
A head of a bank-backed research house who requested anonymity believes the strong rebound in US markets is not justified in the face of corporate earnings risk.
"The rebound could be for technical reasons. But when I look at the valuation of the S&P 500, it makes no sense to me. The S&P 500 isn't cheap, even before the rebound. There is downside risk to earnings as we head into a possible recession next year. »
As for the local stock market, he says the FBM KLCI is still trading below average, reflecting the cautious sentiment in this risky environment. "We are concerned about near-term risks and believe the market deserves to trade below average. The risk of a US recession could impact emerging markets. But on a valuation basis at long term, the market looks attractive.
"The market expects the Fed to raise rates to 3.25%-3.5% by the end of the year, from 2.25%-2.5% currently. This is not a problem in my opinion. The problem with the United States is that in a recessionary scenario, the expectation of EPS (earnings per share) growth is unrealistic.
Another thorn in the side of global equities is the ongoing war between Russia and Ukraine.
"We have to watch what happens in the next few months when the winter season arrives, as Europe is heavily dependent on energy supplies from Russia," Yee notes.
Additionally, the recent controversial visit by US House of Representatives Speaker Nancy Pelosi to Taiwan caused a stir in regional markets. She was the most prominent American elected official to visit Taiwan in 25 years.
In retaliation, China has started live-fire exercises in several areas encircling Taiwan. Calling it a major provocation, China said Pelosi's visit was an encouraging signal for the island's independence camp.
"It all depends on what China wants to do and whether they will sever diplomatic ties," Low said.
New trade sanctions are expected as relations between the United States and China have begun to deteriorate. Already, China has imposed restrictions on the import of fruits and fish from Taiwan and halted shipments of sand to the island.
Return of foreign funds and weakness of the ringgit favorable to local equities
After experiencing an oversold position in July, Low believes the Malaysian stock market has a good chance of moving higher given the weakness of the ringgit and the potential return of foreign funds. "Investors are positioning themselves for stronger Q2 numbers, so that's part of the market optimism."
For the week ended July 30, net foreign purchases amounted to RM152.9 million, compared to RM191.27 million the previous week, according to MIDF Research. Year-to-date, international funds have been net buyers with a total net inflow of RM6.27 billion.
He says it has also been helped by the plantation sector where crude palm oil (CPO) prices are expected to rebound as the Indonesian government lifted restrictions on the entry of its workers into Malaysia.
Low expects local businesses to post better profits in 2Q compared to 1Q thanks to pent-up demand from the reopening of international borders, which should help some consumer companies and real estate investment trusts (REITs).
He says investors might consider tech stocks on a pullback, as they benefit from a low ringgit and strong earnings from US tech giants. Bursa Malaysia's tech index is up 14.2% from its low in mid-July.
"The next would be either plantations or oil and gas (O&G) meters. Those involved in the midstream and downstream oil and gas industry may not yet benefit as much as few contracts have been awarded. Selectively, we are still looking at O&G counters like Hibiscus Petroleum Bhd, Gas Malaysia Bhd and Dayang Enterprise Holdings Bhd, which managed to see a rebound in earnings last quarter.
"The sentiment for the plantations is still good, especially as Indonesian workers return to Malaysia. The sector is entering a high production cycle, so returning workers will help increase incomes in the future. This will help the November reporting season.
Although the recent rally is considered a technical rebound, Yee points out that it is also supported by fundamentals.
"I think the market should improve going forward. Foreign funds are coming to mop up our undervalued stocks. Fund managers are starting to look towards 2023, so the valuation looks more reasonable."
Yee expects banking, plantation and technology stocks to see improved earnings in the upcoming reporting season. However, he points out that the rise in technology stocks depends on the Nasdaq, whose valuation has fallen due to falling interest rates in the United States. The price/earnings ratio (PE) of the local technology index stands at 23.3 times, compared to 22.4 times in 2Q and 27.9 times in 1Q.
He cautions that investors need to be vigilant when it comes to investing in plantation stocks. "It all comes down to price and efficiency. We are bullish on the plantation sector, which has been affected by labor shortages.
Meanwhile, the director of the bank-backed research house is advocating a defensive strategy focused on dividend-paying stocks such as banks and REITs after taking into account the latest geopolitical tensions between the United States and China in About Taiwan.
"Having said that, the banking sector is overcrowded, while REITs seem to have better footfall lately and hopefully the momentum will continue. Later, when things are clearer, we can return to the tech space. Earnings for tech stocks held up pretty well, just that their PE was hurt by the rate hikes.
As for local business earnings, it indicates that a decline in EPS is expected for 2022 due to the one-time effect of the prosperity tax, with additional downside risk for the current projection on fears. of recession.