Experienced Real Estate and Investment Professionals Join East Mids Development Company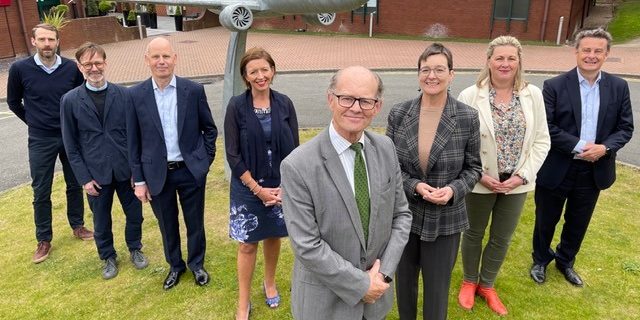 A team of highly experienced property and investment professionals will advise you on the development of one of the UK's greatest development opportunities.
The East Midlands Development Company has recruited a team of non-executive directors from the private sector to work alongside its local authority partners, business advisers and core team as it seeks to promote the development of three venues which together cover an area the size of three London Olympic parks.
EM DevCo was set up as a partnership by five local authorities in the East Midlands as the predecessor body to a regional development corporation – flagged in the Government's Leveling and Regeneration Bill as key to driving growth in regions of the UK.
The five new non-executive directors of EM DevCo are:
Lucy Blasdaleformer director of development at Homes England who will soon join Barratt David Wilson
Gary Coliganarchitect and urban planner who founded the space design firm Think Place
Ben DentonCEO of L&G Affordable Homes, a leading developer and operator of affordable homes
Imogen Ebbshead of UK funds for the investment arm of insurance giant Aviva
Adrian Turnerthe former Morgan Sindall executive who runs the consulting firm Lagom
They join representatives of local authorities on an independent board of directors chaired by Sir Chris Haworth, the former commercial director of Carter Jonas, who himself has a 40-year career in property and development.
He said: "With our local government partners, we now have a very experienced team, which has joined at a pivotal time for EM DevCo. We have a series of large-scale opportunities ahead of us, our business partner has just been announced, and the government has indicated its belief that the development company model will play a leading role in the upgrade.
"The mix of property, development and investment wisdom we now have alongside our local authority partners will enable us to provide expert advice to the DevCo as it explores the huge business potential of these sites and the contribution they can make to the growth of the regional economy."
The announcement of private sector non-executive directors comes after EM DevCo revealed that Areli Developments – whose team has worked on sites such as Battersea Power Station in London and Gunwharf Keys in Portsmouth – has been appointed to advise on the commercial potential of the three sites.
EM DevCo has also been selected by the government as one of its Design Code pilots, with a mission to work with partners to ensure the development of places that achieve high design standards.
EM DevCo Managing Director Richard Carr said: "Our sites represent a once-in-a-generation opportunity to deliver transformational growth in the East Midlands, from community to economic level. We are now building real momentum and the appointment of our new non-executive directors gives us access to a range of high-level professional information that will help us focus our efforts and accelerate progress.