COLUMN: Grain markets should rise | Agriculture / Energy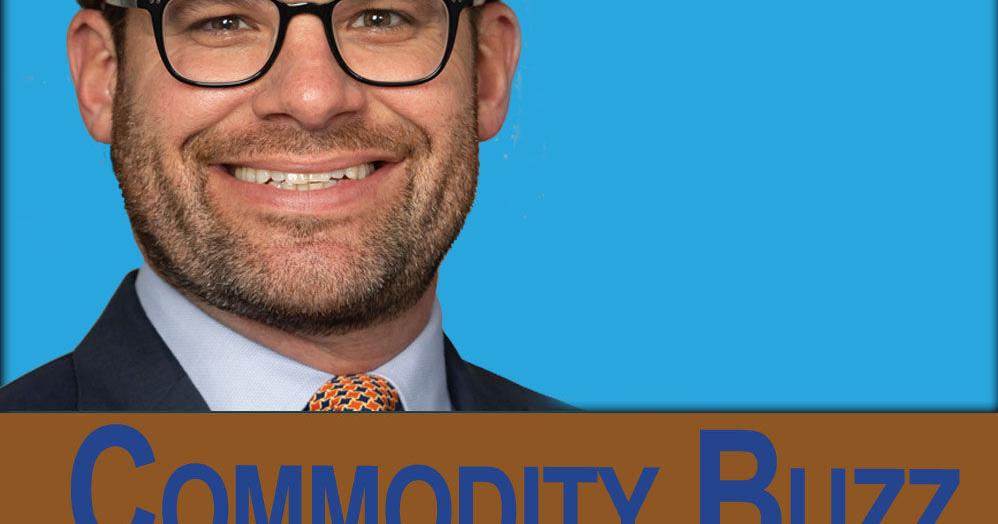 Hello market watchers. Where the wind blows over the plains – and did this week!
We can tolerate a good breeze if it blows through a system, although it hasn't yet. Chances of rain over the past week have come and gone with limited promise in the forecast. The year became one of extremes with record drought conditions, high prices, as well as unprecedented cost of inputs, not to mention geopolitical conditions. For now, it looks like the global situation will remain status quo.
The first USDA National Weekly Winter Wheat Assessments were released last Monday, revealing the current state of crop conditions in the United States. Overall, the US winter wheat crop was 30% good to excellent versus 40% expected and 53% last year. This is the lowest mark at the start of April in 26 years. For hard red winter wheat in particular, Oklahoma was rated 22% good to excellent versus 70% last year, while Kansas was 32% expected versus 54% last year at the same era. These were the lowest G/E scores in history for hard red winter wheat. Such conditions, combined with a dry forecast and continued uncertainty around exports from Russia and Ukraine, should maintain a firm basis for KC wheat futures.
July KC Wheat closed above $11.00 on Friday, actually at $11.10, which was important to see continuation. We will likely see further deterioration in US winter wheat ratings in Monday's weekly update. The $11.50 level remains the next target for July KC wheat.
The USDA's monthly WASDE and Crop Production report released Friday at 11 a.m. was successful in finding stocks with US ending stocks rising on the back of reduced usage but slightly tighter inventories globally. Both India and the EU raised their wheat export forecasts this week, although the USDA did not acknowledge such an increase in this report and in fact cut European exports by two million tonnes. Reductions in wheat exports from Ukraine were offset by increases in Russia.
Corn exports from Ukraine have been reduced by 4 million tonnes, which I think is only the beginning of the reductions. Even the best analyst, however, can only guess what the rest of the year will bring. While Russia is reportedly reducing and in some cases withdrawing its troops from certain areas, this fight is far from over. I fully expect Russia to regroup and reposition its forces and at the very least divide Ukraine, targeting control of kyiv and the eastern part of the country south and west along Crimea and of the main ports. The bombardment of the ports of Odessa last weekend gave a good start to the wheat market, as this infrastructure is essential for local and regional exports.
US wheat exports have been lackluster recently as the strong US dollar drives us out of the market. In fact, the US dollar is as strong as it was in May 2020, just after the peak of COVID. Does a strong US dollar mask some of the inflation in our economy? Many factors come into play, but the inflationary environment is likely to see further interest rate hikes by the Fed in early May. Minutes released this week from the March FOMC meeting showed a balance sheet reduction of $95 billion a month. Ease is there.
Row crop prices ended the week on a firm note, with December new crop corn reaching new highs closing at $7.16 and November new crop soybean futures breaking above the moving average of 20 days ending the week at $14.95 and a half. Corn planting is underway in Texas and Oklahoma, with growers hoping to get past the frost. Midwest weather is going to be the center of attention as I-state planting begins. A surprise in Friday's USDA report was the reduction in corn and soybean imports into China. With China importing both corn and beans from the United States this week, it is starting to be expected to be a bigger rather than a smaller importer this year. Corn and soybean imports were reduced by 3.0 million metric tons from previous USDA estimates. With Ukraine being a major corn exporter to China, further supply chain disruptions should benefit U.S. corn producers. Time will tell us.
With dry weather, soaring fertilizer and chemical prices, interest is growing among growers to plant sesame. As with any crop, having a stand is essential, but Sesame is quite a resilient crop beyond that compared to other alternatives. The heat and dryness of August is usually a key determinant of a crop year in the dark or triggering a loss. Sesame is a crop that needs heat and can tolerate drought at this stage of development. With more acres of wheat released in drier areas, sesame is a viable option as it is for the double crop after wheat. Enterprise Grain's sesame program has delivery points north of Enid and Kingfisher. If you know of a potential delivery point closer to you, let us know as we are looking for partners in new geographies.
The culling of poultry flocks in the United States, currently estimated at 23 million birds in 24 states, is of growing concern and could impact food demand in the near term. It will also likely maintain a floor below animal protein prices as supply tightens.
For the feeder cattle market, higher grain prices were a blow from levels seen at the end of March. There is currently a $14.00 per cwt gap between the May and August feeders, which is wider than usual, but shows how full the feed yards are right now. However, I believe there is and will be a shortage of market-ready cattle, after which this market could break records. May departures settled the week at $159.375 while August departures closed at $173.550. If you are selling stockers here, I would consider buying August or October call options. Fed cattle futures have recovered some of the recent losses. We need to see a close above $144.00 on the October fats before we see further upside.
If you're ready to trade the commodity markets, call me at (580) 232-2272 or drop by my office to set up your account and discuss risk management and marketing solutions to pursue your goals. Auto-trading accounts are also available. It's never too late to start and no operation is too small to have a risk management and marketing plan in place.
Come see me every Thursday sale day at the Enid Cattle Market and talk markets. I wish everyone a successful trading week.
Sidwell is a Licensed Series 3 Commodity Futures Broker and Director of Sidwell Strategies. He can be reached at (580) 232-2272 or [email protected] Trading futures and options involves risk of loss and may not be suitable for all investors. See the full disclaimer at http://www.sidwellstrategies.com/disclaimer.