Chinese stock markets plunge as Xi urges sticking to 'zero-COVID' policy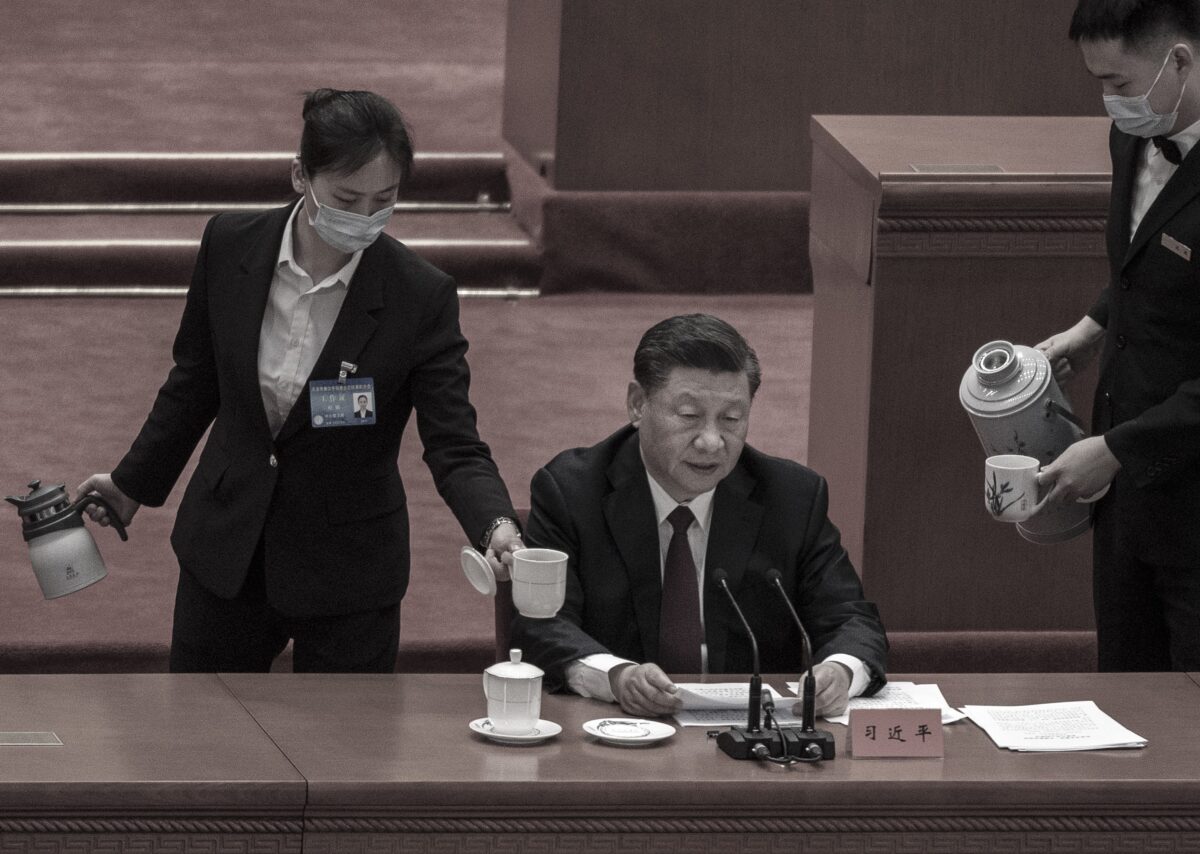 News analysis
China's Shenzhen Stock Exchange (SZSE) and Shanghai Stock Exchange (SSE) crashed on June 29 following Chinese leader Xi Jinping's speech in Wuhan. He stressed the need to strictly enforce the "zero-COVID" policy and warned against "herd immunity" in the fight against the pandemic.
Xi delivered the speech early Tuesday afternoon in the city of Wuhan, ground zero of the COVID-19 pandemic. Almost immediately, investor confidence appeared to plummet as the SZSE and SSE reacted accordingly to Xi's remarks on enforcing the strict COVID policy. The SZSE lose 286 points or 2.2%. SSE fell 1.4%. that of Hong Kong Hang Seng Index was also affected, falling 1.88%.
Xi calls for sticking to 'zero-COVID' policy
Xi's visit to Wuhan in central Hubei Province was aimed at promoting China's technological autonomy. But it should be noted that Xi mainly focused on the Chinese Communist Party's (CCP) "zero COVID" policy.
Xi hailed the CCP's handling of the pandemic and said its COVID policy was the "cheapest and most effective" measure compared to other countries' policies to contain the pandemic, according to state media Xinhua. .
Most remarkably, Xi admitted that COVID outbreaks are still severe in China.
"At present, the epidemic has not stopped. We should work hard to prevent the virus imported from overseas, and at the same time be mindful of relapses inside China," Xi said.
Since the mid-2020s, the CCP has claimed that viruses from abroad cause COVID infections. For example, on April 14 this year, authorities in the capital Beijing blame goods imported for causing an epidemic.
Xi warns of herd immunity
The state-run Xinhua has also reported that Xi told local provincial and municipal officials on Wednesday: "China has a large population. If we take the policy of herd immunity to curb the epidemic, the consequences will be disastrous.
According to official data, China's population exceeds 1.4 billion, although some researchers believe the number should be around 1.25 billion to 1.28 billion.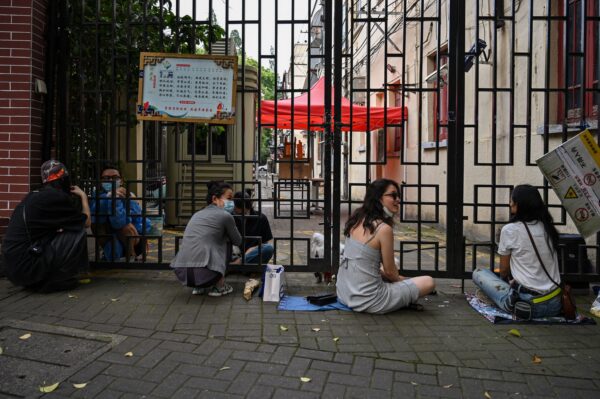 Unlike China's "zero-COVID" policy, many countries are using the herd immunity approach to curb infections.
Collective immunity, also called community immunity, occurs when a large portion of the population is immune to the virus through vaccination or limited contact with the virus. Although not all individuals are immune, the group as a whole is protected against the virus.
The difference between China's "zero COVID" policy and the herd immunity approach is clear. Since January 2020, confinements have continued in several Chinese cities. Meanwhile, many countries have gradually relaxed their measures against the pandemic.
Quarantines may have caused the virus to spread in communities and locked neighborhoods. Food and medicine shortages have made life difficult for residents.
In April, a starving Shanghai resident wanted to be arrested for breaking quarantine rules so he could be fed in prison. He claimed he had not received food for four days while locked in his apartment. This was not an isolated case, as many people in Shanghai and other cities are said to have suffered starvation due to the closures.
Harmful effects of the "zero-COVID" policy
In his speech in Wuhan, Xi ordered the regime to strictly implement the "zero-COVID" policy even if "it affects economic development", according to Xinhua.
Strict pandemic measures include the following.
Shipping and delivery restrictions are imposed in areas hard hit by COVID, such as Guangdong, Liaoning, Zhejiang and Shandong provinces.
If a citizen receives an international package, their travel activities are monitored within seven days and their health code color is changed to yellow.
Foreign visitors are required to self-quarantine at designated facilities upon arrival.
Imported products such as frozen food are being tested for COVID.
In recent months, the Chinese regime has locked down 25 million people in Shanghai, a major global financial hub, and its economy has taken a hit. According to official data, production at Shanghai Industries, located at the heartland of manufacturing in the Yangtze River Delta, fell 61.5 percent in April from a year earlier.
The city may have lost at least 27.7 billion yuan (about $4.13 billion) in April, according to a netizen from Shanghai.
The closures have affected the Chinese economy. The real estate market, which accounts for 25% of China's GDP, has been on a downward trend in recent months. Foreign investors continued to reduce their holdings of Chinese bonds in May for the fourth consecutive month.
The draconian measures have caused humanitarian disasters due to the lack of medical support. For example, the elderly and those in need of emergency care are denied medical services. In addition, many suicides have been reported in the media.