All eyes on Qatar | Peripheral markets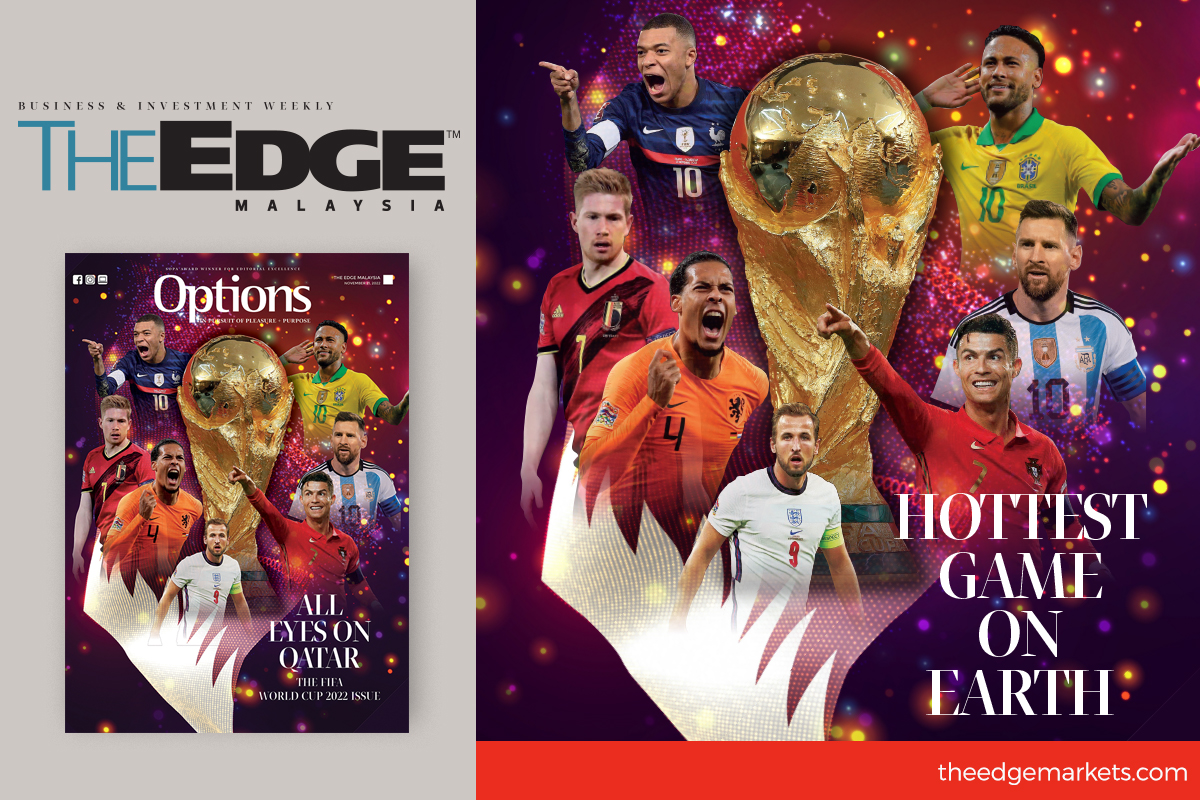 KUALA LUMPUR (November 19): Qatar hosts the first World Cup in the Middle East, but can it deliver despite the controversy? Writer and sports contributor Bob Holmes chimes in. "The players are far from ready. How can they be when they have to cram in three games a week for their clubs to make room for Fifa madness?" Plus, only a fraction of the usual numbers will want to go, and they don't only a fraction of the usual fun. There's also the case of the human cost resulting from the elaborate stadium scheme on top of the low-level hostilities that erupt. That aside, Holmes highlights what and who to expect with anticipation during the match, from team favorites to stars.
Also, Brazilian fans wouldn't want to miss Ary Norton's op-ed by Murat Quintella. Brazil's Ambassador to Malaysia shares the unifying effect of the World Cup as well as the history between the two countries. Kick-off times (6pm and 9pm for group matches) are more accommodating this time around, so check out our list of pubs, bars and family lounges for your viewing pleasure.
Also in this issue, the young CEO of TAG Heuer, Frédéric Arnault, talks about non-fungible tokens (NFT), synthetic diamonds and contemporary watchmaking in an exclusive interview, the Singaporean musician Jeremy Monteiro gives us the details of a new jazz lounge in town, and Malaysian writers Dr Fahd Razy and Daryl Kho share what to expect at the 2022 George Town Literary Festival. If London is on the agenda, our 24-hour guide suggests ways to shoot the most of your stay in the British capital.
Read all about it in the latest issue of The Edge Malaysia weekly release now.
Save by subscribe to us for your printed and/or digital copy.
P/S: The Edge is also available on Apple App Store and Android's Google Play.